Class B gourmet, popular "Higashimurayama black roasted soba 1 kg" 5 servings ASKsanin
Auction ends
over
Bids
no
Current price

¥1,030

$11

Start price

¥1,030

$11

Buy-now

¥1,030

$11

Consumption tax
8%

not included

Seller
toshi2638

+64791

Quantity
30
Condition
New
Start time
2018-01-23T03:58:21+09:00
End time
2018-01-25T03:58:21+09:00
Auto-prolongation
Turned on
Lot number
e259942840
Seller position
Sakai City, Tottori Prefecture
Nitto Besto's commercial food ingredients Higashimurayama black roasted soba 1 kg It will be sold in a box of 1 kg (about 5 meals).
It is used in coffee shops / restaurants. Long-term frozen storage is also possible.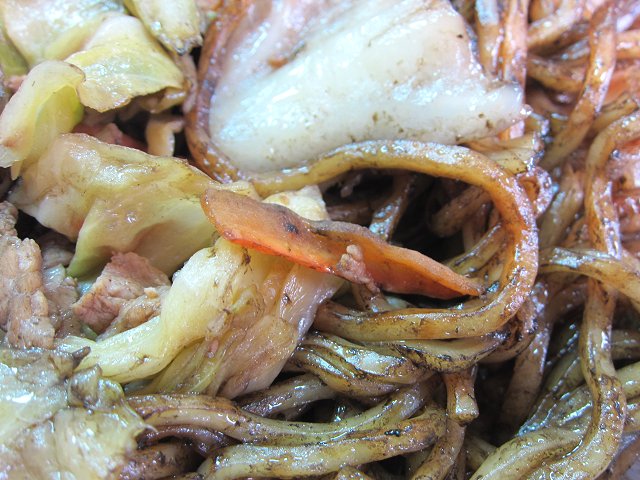 Great break with class B gourmet!TokyoMtIt is a city eating and drinking establishment that it is getting popularity quietly nowBlack fried noodlesI am convinced that a hoaxer is going on in succession,MtIt is a new masterpiece of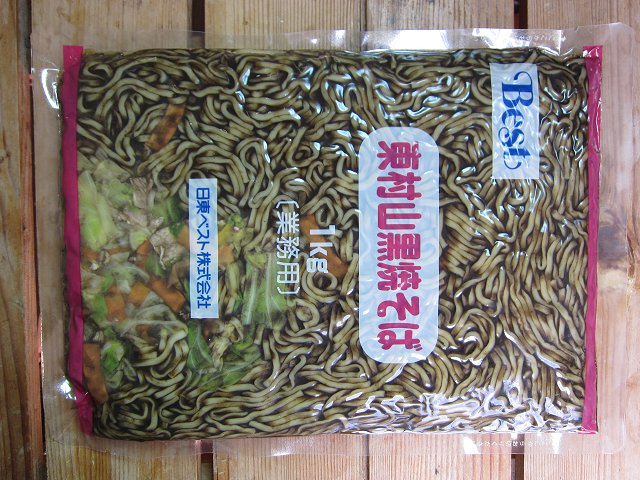 As expected, the makers just make it and the taste is more than the original one! !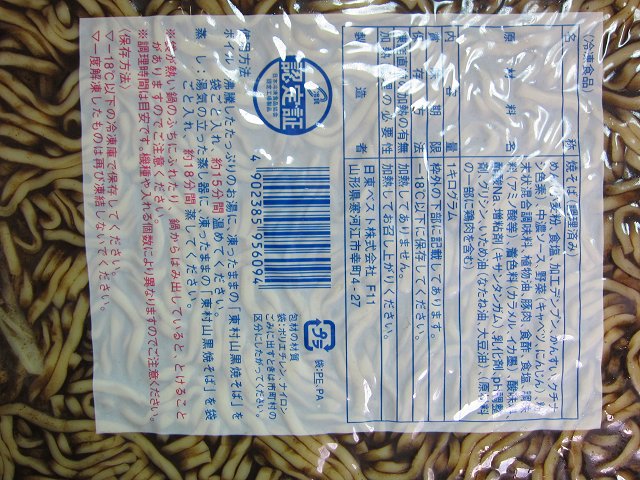 Bid price = price of 1 pack 1 kg
DayBookOceanThe mostBigofCatchHarbor San-in portMore direct delivery"Real"The taste ofWhenCormorantYou!!
| | |
| --- | --- |
| shipping method | Frozen stool |
| Included with other products | Please see below. |
---
About flow after it makes a successful bid
STEP 1.
Winning bid
Please bid / successful bid after reading the item explanation and notes well.
↓
STEP 2.
input
After a successful bid, e-mail reaches Yahoo! registration e-mail address. Please enter it to the order form from the URL stated there.
↓
STEP 3.
payment
Since the order form does not correspond to the commodity of enclosed, kilo sellingAbsolutely do not settlement immediately. Ship to destination ... After receiving your message, we will guide the settlement amount by e-mail from our store.
Regarding payment method
Lively thingsI can not put it in my hand. Since it will be shipped on arrival date, payment method is"Cash on delivery"Thank you in.
Shipping fee and cash on delivery fee
delivery company
Kuroneko Yamato

---
Takkyubin fare list (tax not included)

Type
Hokkaido
Tohoku
Kanto
Shinetsu
Central part
Hokuriku
Kansai
Shikoku
Kyushu
Okinawa & Remote Island
Regular flight
1300 yen → 1400 yen
900 yen
1400 yen
Cool flights
1900 yen → 2000 yen
1500yen
2000 yen

.
Cash on delivery commission (tax not included)

| | |
| --- | --- |
| Less than 10,000 yen | 300 yen |
| From 10,000 yen or more to less than 30,000 yen | 400 yen |
| From 30,000 yen or more to less than 100,000 yen | 600 yen |
| From 100,000 yen to 300,000 yen | 1000 yen |
About enclosure · reserve
homeIf the type of distribution (normal, refrigerated, frozen) is the same, we will ship as much as possible in the mouth but there are cases that it can not be bundled depending on the weight and arrival convenience and the shape of the baggage. Since enclosing possible / impossible will be judged by our shop,If you are interested please ask before bidding.
---
As a guide of weight (container included) that can be shipped in one mouth
· Regular flight 30kg
· Cool refrigerated flight 7 kg (because the same weight of refrigerant is required)
· Cool frozen flight 15 kg
---
Leaving period for enclosed shipping will be limited to one week. Because there is also things of freshness, we do not accept long-term reserve.
About bidding
■ Please acknowledge your understanding and carefully bid wish.After bidding, cancellation · returned goods · refund after it makes a successful bid can not respond.※ Those with a rating of 3 or less and those with minus number will contact you after contacting you in the question column.
About sendingBe sure to read receipt upon receipt
· I would like to deliver stock items as quickly as possible. · Regarding natural products, it depends on arrival.Please tender after understanding that there may be cases of waiting for a long due to sudden fishing, weather conditions
quality assurance
Our shop will deliver trust and promptness. If the item delivered by any chance does not obey the item description, we will correspond by return / exchange.Also, due to late arrival etc., the temperature will rise during delivery and the quality may fall, so please be sure to pick up after opening confirmation.
About inquiries
If for some reason "Information on successful bid" does not arrive, sorry for your inconvenience but please contact below. 3118 Kamicho-machi Sakaiminato City Tottori Prefecture 684-0033ASK saninTEL 0859-44-1663 FAX 44-1665
Large fishing market, looking at business sales !! ASK sanin
http://www.asksanin.com/cgi/index.cgi
Contact Us. . . .
info@asksanin.com


No questions.