● Tag Heuer professional 200 540 206R Watch Silver used SS TAG HEUER watch quartz watch
Auction ends
over
Bids
no
Current price

¥42,778

$427

Start price

¥42,778

$427

Buy-now

¥42,778

$427

Consumption tax
8%

not included

Seller
f_high_c_3670043

+1837

Condition
Used
Start time
2019-08-17T21:55:09+09:00
End time
2019-08-24T21:55:09+09:00
Auto-prolongation
Turned on
Lot number
l537733341
Seller position
Saitama Prefecture Honjo City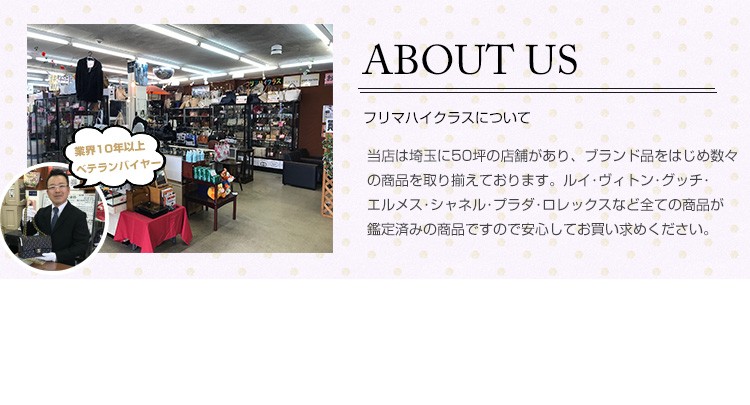 Item Number: tgw-1-42olorlor olor
Product name
Watches
brand name
TAG HEUER / TAG Heuer
Product rank
Rank B
Model number
540 206R
Movement
Quartz
Gross weight
About 111.5g
Material
SS
size
(Own measurement)
(About) Windshield diameter: 28mm
Case diameter: 39.5mm (crown removal)
Thickness: 11.5mm
Belt width: 19.5mm
Around the arm (maximum inner circumference at present): 16.5cm
function
Date display / chronograph
Color
Bezel: Silver
Dial: Silver
Belt: Silver
accessories
None
Detailed description
The warranty period of the clock from the commodity arrival day
To the three months we will. Such as damaged or submerged when using
Warranty by the customer convenience
It will be covered by the warranty, advance
please note that.Overall small crack is seen, it will be especially found in many back cover. You can see some of the dullness. There is a feeling of use
You can use still more. It does not completely put all
Others Please confirm the state with a photograph. If you have, such as any questions
Please feel free to contact us before bidding.※ by the shooting of the environment, and the real thing
There is a difference in some shades, such as in the photo
Since there is a case, in advance for your understanding
Please. ※
Management number
tgw-1-42 no.002097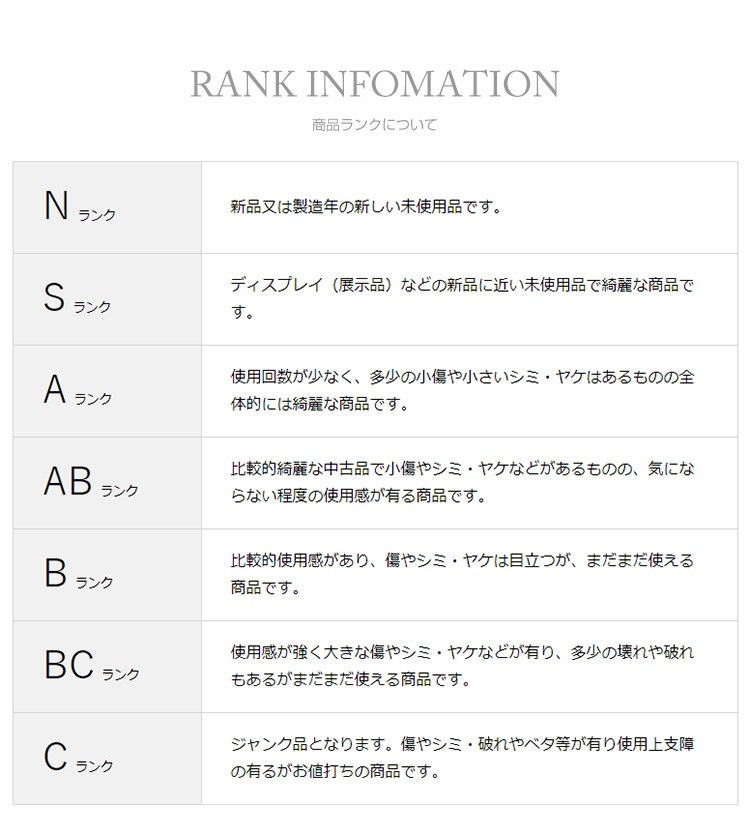 About domain specified
We will not be able to send (e-mail concerning the payment and shipping) important email received after a successful bid from us. Our address or asked to cancel the domain specified"Brand.shop.f-high-class@syk.plala.or.jp"The
Thank you you will be added to the reception list.
About business hours
Our shop business hours PM7: 00 and has since they are already made up, though very selfish PM7: 00 Nikanshimashite later of a successful bid, the next day AM10: 00 I will consider it as the later of the corresponding. In addition, Monday has become a regular holiday because it will be considered as later Tuesday correspondence. On your understanding, we ask that you please wait for the corresponding.
About order form
Please give me the input of order form within three days from the successful bid date. If the input confirmation can not be taken within three days it will be treated as canceled.
About payment period
Customers using the Yahoo! simple settlement, bank giro thank you payment of the commodity price within 7 days from the successful bid day. It will be treated as canceled if you can not pay check within 7 days.
About sending
As soon as dispatch can be confirmed payment, but basically I have shipped in the same day, non-business hours just before the end and business hours it has been shipped the next day. The delivery date is possible, such as the time specified, but by the transport distance and traffic situation, there might be delays. Especially in the case of long-distance transport, so you will need a number of days more than two days after dispatch, please request on the Contact Us to advance shipping company if you have any specified. Please acknowledge it beforehand.
About payment method
You can use the following. ◆ bank transfer (prepayment)
If you would like a bank transfer, please transfer to the transfer destination described by e-mail. We will ship the item promptly as soon as payment is confirmed. * Transfer fee will be borne by the customer. ◆ postal transfer (prepayment)
If you would like a postal transfer, please transfer to the transfer destination described by e-mail. We will ship the item promptly as soon as payment is confirmed. * Transfer fee will be borne by the customer. ◆ Yahoo! Simple settlement
After the case of Yahoo! easy settlement that was down approval, ships within 2 days. ◆ Product COD (cash settlement only)
Cash-on-delivery fee will be following. 10,000 yen or less ... 315 yen
30,000 yen or less ... 420 yen
100,000 yen or less ... 630 yen
300,000 yen or less ... 1,050 yen
500,000 yen or less ... 2,100 yen
1,000,000 yen or less ... 3,150 yen
Ships to the customer's specified date. Please inform me of the specified date by e-mail. Please pay the price to the shipping company when you arrive.
about shipping cost
700 yen nationwide (including tax)
※ However Okinawa island will be 1,500 yen (tax included). (It will be shipped in the island of Okinawa only Yu-pack. )
About dispatch company
Delivered to the mainland: Sagawa Express
Delivered to the island of Okinawa: Japan mail (postal)
Cash-on-delivery to the Okinawa islands: Yamato Transport Co., Ltd.
About consumption tax
All is a guide in tax.
About return
After the cancellation of successful bid decision can not be accepted. Also, please note that the following return, refund and exchange of reasons, such as can not be accepted. • If for the sake of a visitor's convenience (size and image difference, the wrong order, or the like that are no longer needed)
- even once it was going to use goods
Of commodity arrival after 4 days after goods
However, only if you think that there is a responsibility to significantly me like there was a big mistake in the description of the defect and the product page of the product, will be the return and refund at our expense. In that case, but will hang trouble, please contact us by e-mail, telephone within the commodity arrives 3 days. About cooling-off
Internet shopping is, because it does not set forth in the Act on Specified Commercial Transactions (Specified Commercial Transaction Law), cooling-off does not apply.
Other
After a successful bid, when there is no connection from our company even after 3 business days,
Also because it is considered such as delayed payment of wages of e-mail, I am very sorry to trouble you, but please give me connection. Other auction-over-the-counter sales in our shop, so we also sales through special events, there is also that the dispatch of delays in some cases like the relationship of goods movement. In addition, although the auction and the over-the-counter-exhibition sales will be considered also be sold at the same time, the case will be taken as a priority to the over-the-counter sales, exhibition sales so please be forewarned.



No questions.