★ poppy California poppy California poppy orange Hanabishi grass ★ seed 50 seeds orange
Auction ends
over
Bids
no
Current price

¥60

$1

Start price

¥60

$1

Buy-now

¥60

$1

Consumption tax
0%

included

Seller
bigfsinotuka

+54467

Condition
New
Start time
2019-08-24T23:42:49+09:00
End time
2019-08-28T12:49:51+09:00
Auto-prolongation
Turned off
Lot number
n354974266
Seller position
Ibaraki Prefecture
Flower species

Description of item
@ Goods sold @
California Poppy
Flower color: orange
Seed 50 capsules
Home-grown 2019 harvest worth@Product Details@
* Is the California poppy. Species of Omoto bought in Engeiya's, but what amateur has home-grown. Pictures of flowers is the shooting of 2019. * Flower color is orange. Or outside the red Ppoka', open the center there are several types in orange or yellow Ppoka'. Because it is not able to fully bloom divided, I'm sorry When the bloom yellow flowers. * Photo There are several, but the selling product is 50 grain seeds. * Is the kind of home-grown, or poor germination rate, you may have with garbage, but please note. I ask by a no objection, a no return, of course no cancellation.
Payment details
* Yahoo! easy settlement
* Transfer (Chiba Bank)
* The amount of money for a successful bid, a mailing cost is the amount of consumption tax. * Please pay the fee for payment. * Shipping costs will be charged separately.
Shipment details
* Shipping cost to ship anywhere in Japan is ¥ 72. Ships in the fourth class mail. Lost because of post mailing, there is no compensation for theft. Please use only customers who can understand. * Species will be shipped. I think that shipping does not change unless it is compelling a large amount. Please let us know just in case.
+ + + This item description Auction Plate Maker 2 Created with + + +No.212.006.001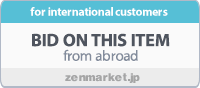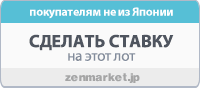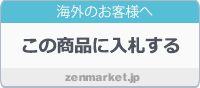 No questions.