★ ★ [prompt decision ★ Vezel Hybrid RU system genuine HYBRID emblem 4 pcs] Honda VEZEL T7B (M013281)
Auction ends
over
Bids
1
Current price

¥2,500

$24

Start price

¥2,500

$24

Buy-now

¥2,500

$24

Consumption tax
8%

not included

Seller
mkpilaf123

+11449

Leader
M*k*g***
Condition
Used
Start time
2018-10-14T22:17:01+09:00
End time
2018-10-16T11:46:51+09:00
Auto-prolongation
Turned on
Lot number
t539545609
Seller position
Takatsuki City, Osaka Prefecture
※For those viewing from mobile, only one image to be viewedI think that it is for trouble prevention
Sorry for your inconvenience but please be sure to check other images from your computer.
▽ Detailed picture list ▽
※ exhibition becomes only the thing of the image.Whether the condition in the image or what you are looking for
Please tender after checking again.
Wesel hybrid RU system genuine HYBRID emblem 4 pcs

Maker
Honda
Shinzaki
second hand
part number
Shipping classification
S << Please be sure to check the shipping list below! ! >>
Compatible model
Wesel hybrid RU system
Description of item
- Although there is some feeling of use, there is no problem in use. · The total length is about 145 mm. · It becomes an exhibition of only 4 pieces. - The thing that is reflected in the image becomes all.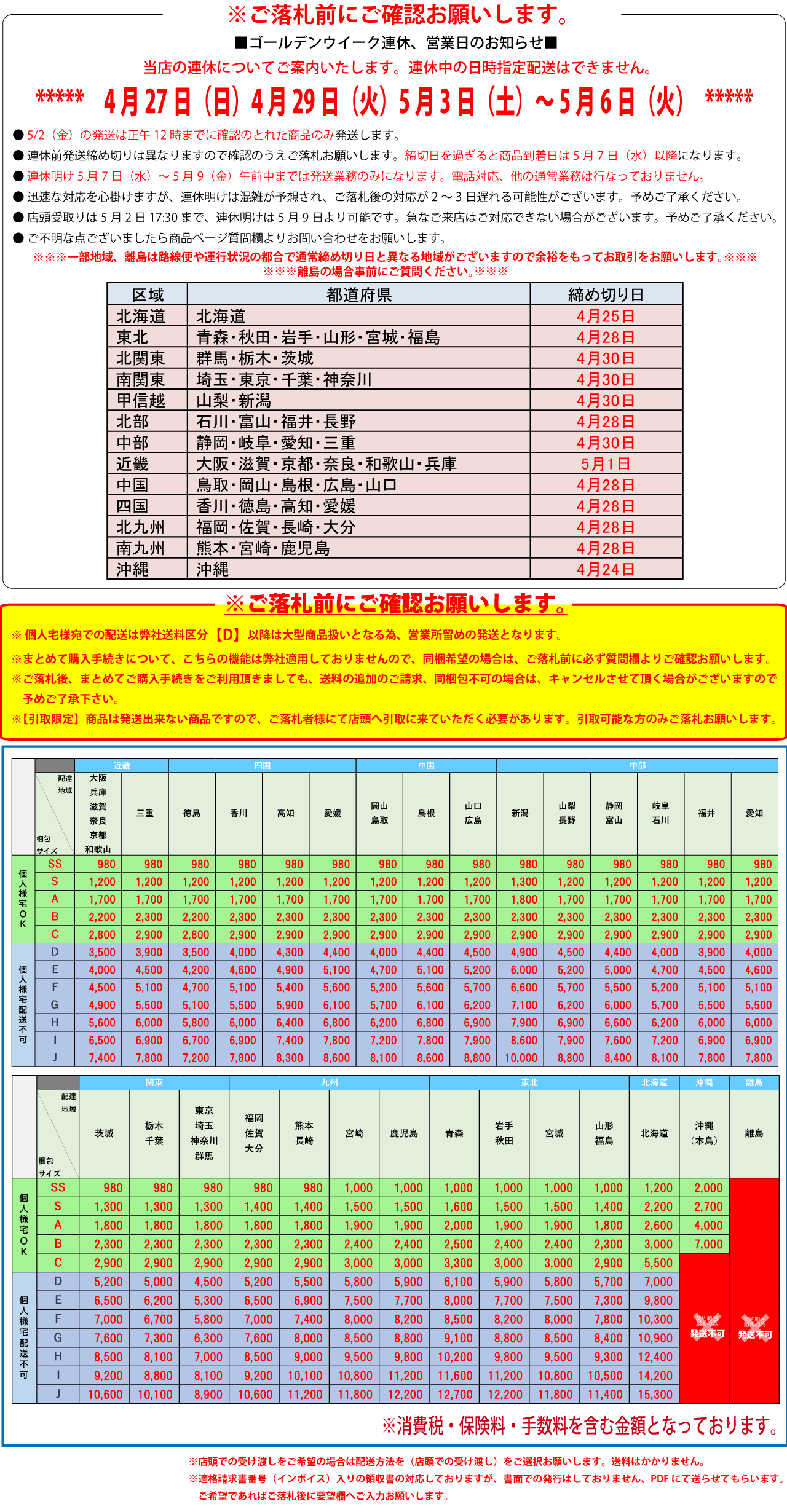 [Other exterior] [Honda]
No questions.