@ Poppy, Charley Poppy, Gubijinsou @ Species, Red, Pink, Bicolor, Single * Eight Mix
Auction ends
over
Bids
1
Current price

¥60

$1

Start price

¥60

$1

Buy-now

¥60

$1

Consumption tax
0%

included

Seller
bigfsinotuka

+54471

Leader
l*z*l***
Condition
New
Start time
2019-08-25T23:43:17+09:00
End time
2019-08-27T16:21:53+09:00
Auto-prolongation
Turned off
Lot number
t663769516
Seller position
Ibaraki Prefecture
Flower species

Description of item
@For Sale @
Poppy (Shirley Poppy)
Species: 1 cup madler spoon Home grown 2019 harvest@Product Details @ * Poppy (Shirley Poppy). Species of Omoto bought in Engeiya's, but what amateur has home-grown. Pictures of flowers is the shooting of 2019. *I am looking forward to seeing what color blooms because the flower color is a mix of red (pollen blooms both black and yellow system), pink, bicolor, single, and double.. Sometimes the colors are biased.. Please note. * The seeds are about one cup of maddler spoon stirring coffee. It is a measure of the amount of the seed that the second photograph delivers.. *It is a seed of the home-grown, and approve it though there is garbage on it.. I ask by a no objection, a no return, of course no cancellation.
Payment details
* Yahoo! easy settlement
* Transfer (Chiba Bank)
* The amount of money for a successful bid, a mailing cost is the amount of consumption tax. * Please pay the fee for payment. * Shipping costs will be charged separately.
Shipment details
* Shipping cost to ship anywhere in Japan is ¥ 72. Ships in the fourth class mail. Lost because of post mailing, there is no compensation for theft. Please use only customers who can understand. * Species will be shipped. I think that shipping does not change unless it is compelling a large amount. Please let us know just in case.
+ + + This item description Auction Plate Maker 2 Created with + + +No.212.006.001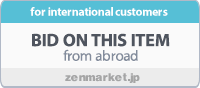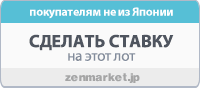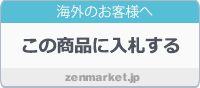 No questions.