Wrapped straw one tatami wound samurai Samurai Iwadai sword sword trial slashing trial 茣蓙 10 g
Auction ends
14 hours
Bids
no
Current price

¥3,000

$30

Start price

¥3,000

$30

Consumption tax
0%

included

Seller
ammt1999

+1912

Condition
New
Start time
2019-01-22T13:31:42+09:00
End time
2019-01-23T13:31:42+09:00
Auto-prolongation
Turned on
Lot number
u222205589
Seller position
Hyōgo Prefecture
It is one tatami wound winding straw
Diameter 10 cm × 90 cm length. Thickness etc.
It will fall back and forth. It is a thing that I usually use in a dojo
Please immerse in water for 3 ~ 4 days before use. It is hard for the sword to bear a burden, half windings are also the Onza い ま す. Changes are not expensive Please offer. The sword was shrunk, the blade spilled
Even if it is broken or bent
I do not have any responsibility. Thank you nooklem no return
Shipping fee uniform 2500 yen
Hokkaido 3000 yen
Okinawa 4500 yen
Remote island 4500 yen
Case where some areas can not be shipped. Those who are anxious about trial by yourself at this dojo
You can cost me a separate cost although it costs extra. Please offer after a successful bid. Schedule before bidding successfully. We will also provide you with simple guidance. Entry is also welcomed. For those who do not have a sword,
We will also rent swords. 3500 yen per day
Foreigners and women will also come to the trial experience
Please feel free to contact us. I uploaded videos to YouTube and I hope it will be helpful. https://www.youtube.com/watch?v=OIJH2JH-_ag
If you are in a hurry IT store MANATO to the handsome Honpo Yahoo shopping shop!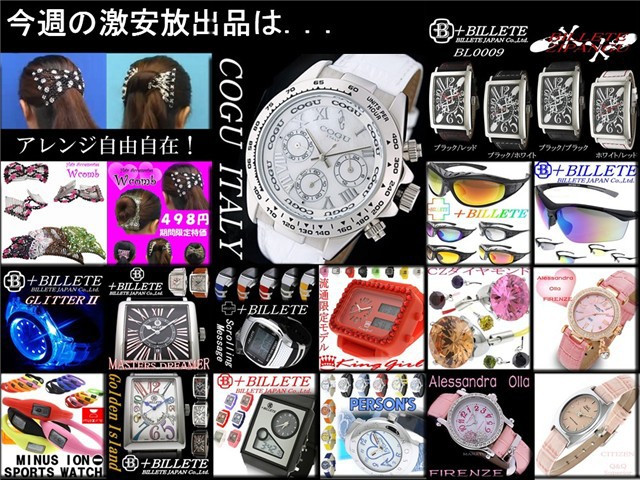 Please also read here!
Shipping and shipping fee
● About delivery ●
★ I can not specify the shipping company
Personal delivery Outside the fixed form etc. We do not accept it
● About payment method ●
★ Bank transfer (product price + freight)
⇒ Mitsubishi Tokyo UFJ / Japan Net Bank / Japan Post Bank / Resona Bank
Shipment will be shipped within 3 business days after payment is confirmed
★ YAHOO か ん た ん settlement of accounts (goods price + freight)
Shipment will be shipped within 3 business days after payment is confirmed
● About shipping fee ●
★ Fare
☆ Kansai / China / Chubu / Hokuriku ⇒756 yen
☆ Kyushu / Shin-Etsu / Kanto / Shikoku / ⇒864 yen
☆ South Northeast ⇒ 972 yen
☆ North Tohoku ⇒ 1080 yen
☆ Hokkaido ⇒ 1512 yen
☆ Okinawa ⇒ 1339 yen
Other
★ In the case of a watch ★
If the item delivered arrives, please contact us by email if there is a problem etc
(Within 1 week from arrival)
We will respond to replacement repair etc. with good products
(Replacement is limited to unused items)
Even in the case of replacement it will be exchanged after being sent to the repair center manufacturer etc.
Products and use items that have passed over one week since arrival will be available only for repair
After the initial malfunction (within one week from the arrival)
The sending fare for defective goods will be borne by the customer
The first battery incorporated in the quartz clock is a battery for operation check
Warranty will not be covered
In the case of battery exhaustion on arrival, please exchanges with the customer
In connection with the fare required for repair after 8 days after delivery of goods will be paid by the customer
Clouds inside the watch · Water drops and watch exterior · Belt parts will be out of warranty
● For all products listed ●
I do not accept returns exchange by highest bidder convenience
(Image difference, color difference etc) We do not accept exchange returns such as smell etc
Q & A outside business hours can not be answered
After the end you can not reply to Q & A so have a margin
Please contact us
We do not accept changes of color etc. after cancellation after it makes a successful bid
Please tender after carefully examining
Please see self-introduction for business hours temporary holiday etc.
About meClick heretake a look
Temporary holidays etc. are listed Please be sure to confirm before bidding
★ Indication based on the law on specific commercial transaction ★
Distributor / IT store MANATO
Chief Sales Officer / Chieko Emoto
Address / 〒 661-0033 Hyogo Prefecture Amagasaki City Minamitsukonoso 8-15-21
TEL / 06-6437-7522 (We do not correspond to the phone)
By inquiry / emailFrom herePlease contact us
Normal business day / hour ⇒ Monday - Friday (except holidays) 9: 00 - 16: 30