Curly straw Mat winding samurai samurai Iaido sword trying sword try kill goes like 10 book g
Auction ends
2 hours
Bids
no
Current price

¥3,000

$29

Start price

¥3,000

$29

Consumption tax
0%

included

Seller
ammt1999

+1868

Condition
New
Start time
2018-10-16T13:33:47+09:00
End time
2018-10-17T13:33:47+09:00
Auto-prolongation
Turned on
Lot number
u222205589
Seller position
Hyōgo Prefecture
A Mat winding winding straw 10 book
Diameter of 10㎝×90cm length. Thickness
Before and after will live up to it. Usually in the dojo and used ones in
The sword of the burden from small,food winding to
The change is there is no cost, please contact the. Sword to draw into the blade, spill or
Broken or bent such as the case
Any liability that does not have any. Note the no return, thank you. Curly straw only time direct take is possible.
Advance Q & A please check. Take place in Amagasaki City, Hyogo Prefecture 南七松町
Shipping uniform 2500 yen
Hokkaido 3000 yen
Okinawa 4500 yen
Outlying 4500 yen
Some areas and can be shipped if you are not familiar with you.. One of Zan there is a graduated Of course
The additional cost takes you can try Zan as well.. Please offer after a successful bid. Schedule bid before the ask for it.. Simple guidance you receive.. Introduction we welcome you.. Swords have,
The sword of the rental that you receive.. 1 day 3500 yen
Foreigners and women also try and slash experience comes from
Please feel free to contact us. YouTube video up of the note: iHerb does not imply any medical claims from this review.. https://www.youtube.com/watch?v=OIJH2JH-_ag
* If you are in a hurry, IT store MANATO handsome Honpo Yahoo Shopping to the store!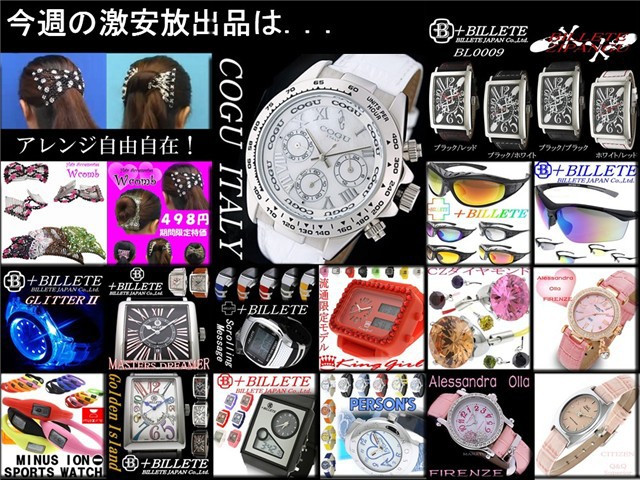 Please also read here!
Shipping and shipping fee
●About delivery●
★ The shipping company specified, we are not only
Hand shaped out, etc. not accepted
●Payment method●
★ Bank transfer (commodity price+fare)
⇒The Bank of Tokyo-Mitsubishi UFJ/Japan net Bank/Japan Post Bank/Resona Bank
Shipping after payment confirmation within 3 business days of shipping will
★ YAHOO! easy settlement(commodity price+fare)
Shipping after payment confirmation within 3 business days of shipping will
●About the postage●
★ Fare
☆ Kansai/Chugoku/Chubu/Hokuriku⇒756 yen
☆ Kyushu/Shin-Etsu/Kanto/Shikoku/⇒864 yen
☆ Southeast North⇒972 yen
☆ The North⇒1080 yen
☆ Hokkaido⇒1512 yen
☆ Okinawa⇒1339 yen
Other
★Watch case★
The merchandise is arrived when trouble etc. if you have email contact
(Arrival by 1 week or less)
Replacement repair, etc., we will respond
(Exchange unused products only.)
Of replacement even when the repair center, manufacturer, etc. and send it to us after the replacement of
Arrive 1 week after the lapse of more than of product and use the product repair support only
Initial failure(after arrival less than 1 week) later
The defective product is sent freight paid by the customer
Quartz mechanical watch first incorporated in the battery for Operation check of the battery in
Warranty eligible.
On arrival at the battery if the customers exchange money.
After it arrived 8 days later for the repair of the hanging fare to be paid by the customer
The clock inside of the cloudy water droplets and clock the exterior of the belt portion of the warranty will be out
●Exhibition all about the product●
The highest bidder returned goods by the circumstances of the exchange will not accept
(Image difference color difference, etc.), smell etc. replacement of the return and will not accept
Outside the opening hours of Q & A and answer can be no
After the Q & A response, you can not afford to have
Please contact us
After a successful bid, cancellation, and color changes will not accept
Careful examination of the tender on please
Business hours, closed days, etc. self introduction please see
Self-introduction isClick herePlease
Closed days, etc. have to be sure before bidding please check
★ Specific commercial transactions law ★
Seller / IT store MANATO
Sales Manager/ Emoto Chieko
Location/ 〒661-0033 Amagasaki City, Hyogo Prefecture 南武庫之荘 8-15-21
TEL / 06-6437-7522 (phone we do not have please)
Contact us / emailFrom herePlease contact us
Regular days/time⇒ Monday to Friday (not public holidays except) 9 when~16 nights