New article unused exhibition goods LOUIS VUITTON Louis Vuitton UNIFORMES uniforms necktie silk navy R99801 men's for staff 【genuine guarantee】
Auction ends
over
Bids
1
Current price

¥24,600

$234

Start price

¥24,600

$234

Consumption tax
0%

included

Seller
gogo_brand55

+1351

Leader
h*M*Q***
Condition
New (New article unused exhibition goods)
Start time
2018-09-07T18:17:52+09:00
End time
2018-09-08T18:17:52+09:00
Auto-prolongation
Turned on
Lot number
x551533649
Seller position
Hyogo Prefecture Amagasaki City

◆ Product number:
812063002115
◆ State Rank:
Overall: New article unused exhibit item
※ The secular change due to exhibition / storage (thin dirt, thin thread, wrinkle) is the Onza い ま す. ※ If you have "product status record" please refer to it together.
◆ Reference price:
- -
◆ Size:
[Overall length] Approximately 146 cm
[Maximum width] About 8 cm
※ Because it is amateur absolute size Please note the error.
◆ Material:
Silk 100%
◆ Color:
Navy
* Depending on the personal computer monitor you view, the color may look different.
◆ Specifications:
- -
◆ Serial:
MR 1127
◆ Weight:
- -
◆ Accessories:
None (only for actual items)
◆ Delivery Source:
Kansai Distribution Center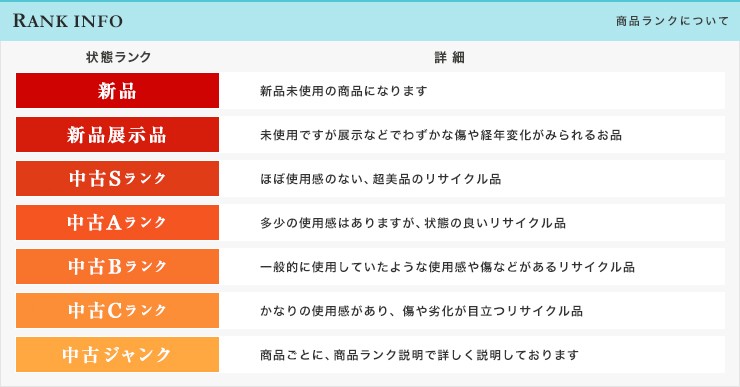 (About payment)· Please use simple payment for payment.
---
(Regarding delivery)Nationwide uniform \ 800 ※ (Remote island · Some postage may take additional postage. )◆ Delivery will be delivered in Sagawa Express or Yamato Transport. · Although we are shipping dispatch by the day after day of payment confirmation,
If by any chance shipment is delayed we will contact you by e-mail.
---
(About Privacy Policy)· We will not use any personal information you receive from us except for shipping and contacting products. · Our company accumulates and stores it safely with responsibility and does not transfer or provide it to a third party.
---
(About returns and exchanges of goods)· In our shop "such as image difference of products"Returned or exchanged due to customer's unilateral circumstances
We have not received anySo please be forewarned.
---
(What is genuine guarantee) ---- Our items are genuine. Please purchase with confidence ----Our shop, as a shop you can buy with confidence in the customer
We recognize that genuineness constitutes the basis of credit. Because our products are strict genuine checks by appraisers,
Please purchase with confidence. In the unlikely event that the item was an illegal item after a successful bid, if it is within 90 days from the successful bid day
I will compensate the winning bid price up to the maximum.
---
(About products)· Most of the items on display are products of one point. · There are cases of exhibits even if written as new. · In particular, concerning leather goods and silver products, it seems that it will stick to storage etc.
Please note slight scratches etc.. · Furthermore, it may differ slightly from the color of the real thing, depending on the monitor of your personal computer
· In regard to second-hand goods, although we try to describe the details of the state to detail points,
There is a case not mentioning a slight feeling of use etc. · Only for those who can understand, thank you for purchasing only for second-hand goods. * We also conduct simultaneous sales at shops, so please acknowledge when sold out by time difference.
---
(Notes)· The charge will cost the highest bid + shipping + transfer fee. · It is on sale at the same time at stores, early termination, even if it is under exhibition,
Please understand beforehand that it may be impossible to prepare. · Please understand beforehand that we may move items between shops and different shipping sources. · In regards to dealings, thank you for paying within one week from the successful bid day of the item. (If payment can not be confirmed within one week, it will be deemed that there is no intention of purchase and the successful bidder's deletion
Please understand we may be allowed to do. )
· Although there seems to be a company who names the company recently, at our company, "solicitation to buy a visit by phone"
Please do not do it at all, please be careful!
Also, when there is such a thing, "Mukenosu shop (06-6436-5546)"
I would appreciate it if you can let me know.
---
(About business hours)We accept orders on the net for 24 hours. Please inquire to the store in the following time zone. Weekdays, Saturdays and Sundays from 11: 00 to 19: 00
※ I will take a day off on New Year's holidays. Mail reply will be the next business day
---
(Contact Information)Hyogo Prefecture Public Safety Commission Antiquary No. 631361100022
Group name 3R boutique
GOGO BRAND CO., LTD.
Location Amagasaki City Hyogo Prefecture Minamitsukodosan 1-19-28 (Kansai Distribution Center)
Saitama Prefecture Shiki City Hall 2-7-6 Pepero E16-1-3 (Kanto Distribution Center)
Phone number 06-6436-5546
Responsible person Satoshi Kumagi
---
This product isYahoo auc! All-in-one listing tool "Oak Town"It is sent at.
No questions.