United Kingdom [Mothercare] T-shirt Catherine Princess favorite brand new tagged 130cm 7-8-year-old Mazakea in Japan yet landed UK
Auction ends
22 hours
Bids
no
Current price

¥2,000

$20

Start price

¥2,000

$20

Buy-now

¥2,000

$20

Consumption tax
0%

included

Seller
pontyu7

+15642

Leader
—
Condition
New
Start time
2020-03-24T13:20:06+09:00
End time
2020-03-31T13:20:06+09:00
Auto-prolongation
Turned on
Lot number
f215765318
Seller position
Hyōgo Prefecture
Ralph Lauren POLO RALPH LAUREN
Foreign brands
Mothercare Mazakea My K Cat Sleeve T-Shirt
Was founded in England in 1961, "Mothercare", the famous long-established brand that is sold in 50 countries worldwide in Europe
There are also popular as baby gifts in the UK and Ireland from the good and the confidence of the height of the quality. Has been known as one of the Katherine Princess favorite brand, it is a popular brand has been used for two generations, three generations parent and child in the United Kingdom ♪
【Description of item】
Mothercare has been dealt with in only, brand Myleene Klass was designed "MY K"
T-shirt design a cat to both sleeves
♪ accents three-dimensional ear
Soft and good T-shirt and soft does not choose the bottom versatile item!
Cotton 66% polyester 28% elastane 6%
[Size] UK 7-8Years (7-8 years old)
[Height] 130cm
[Absolute size] shoulder width 31cm sleeve length 13cm Width 36cm Length 47cm
◆ Hours ◆
Weekdays 10:00 to 17:00
HolidaySaturday · Sunday · Holidays◆ genuine guarantee ◆
We handle product is genuine. Pay the tariff after customs clearance, payment book, we have to save all of the specification. Please buy in peace please. ◆ about the actual size ◆
We have described with measurements one point out of the same product. As a measure of the about me as a reference, the error is thank you so you can acknowledge. ※ If you have any demand, because it will once again measuring the items at the moment, please contact us from the question column without reserve. ◆ collectively for transactions ◆
A plurality of points, if you have purchased, so we will ship together in one please give me the request procedure of "collectively Transactions". ※ Shipping will be changed by the weight and size after your Summary. We will tell the shipping If you have any request of "collectively Transactions" from the successful bidder. ~ Other ~
Of Saturdays, Sundays, and holidays shipping is not heard. Goods we receive payment on Friday afternoon will be sent to the next week of the business day. Returned or exchanged after purchase is not received. If you have any questions about the product, please feel free to contact us before you buy. Standing for a long time soaking wash and sweat and wet state is discoloration, please keep in mind that it becomes the cause of the color transfer (please wash separately the dark-colored ones)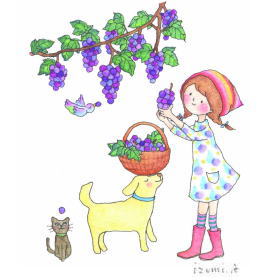 (C) Auction Template * Melting auction *
Notation based on Specified Commercial Transactions Law Hyogo Prefecture Itami Mizukeoka 2-3-1 090-4037-9027 (Contact thank you from the question column)
clover house
"Fee required in addition to the commodity price."
Postage
"Application of the expiration date."
From the date of purchase within one week
"Payment Method"
Easy settlement
"Shipping Time"
Weekday, ships within 3 days after payment is confirmed
Items in your payment on Friday afternoon will be sent to the next week of the business day. "shipping method"
Yu-Pack, letter pack
Please choose the "Yu-Pack" if you would like the compensation with the delivery method."Other"
There is a possibility that look different is a little color by the environment of computer, smart phone, etc. and we have but use me for something close to the real thing about the product image. Please contact me within three days after goods arrival at the time, but I have paid close attention to was observed contamination in the commodity by any chance in the inspection and storage of goods. Immediately after checking the items in your return, we will refund procedures. [Tiger goods paper tag] [your not a commodity to] [scratches, damage, stain in your hand is the resulting products] [product delivery after the lapse more than a week Products] [Customers returned or exchanged] [purchase different items returned by the convenience] [Sale items] can not accept returned goods.From customers personal information (address, name, phone number) will not be provided to third parties.