★ Coca -Cola ★ Georgia Emerald Mountain Blend Birthens 185g can/1 case/30 cans (4902102122399)
Auction ends
7 hours
Bids
no
Current price

¥2,999

$25

Start price

¥2,999

$25

Buy-now

¥3,000

$25

Consumption tax
8%

not included

Seller
uj_factory10

+7661

Quantity
50
Condition
New
Start time
2023-01-25T18:21:30+09:00
End time
2023-02-01T18:00:42+09:00
Auto-prolongation
Turned off
Lot number
j1066244903
Seller position
Hirano-ku, Osaka-shi, Osaka

♪ Georgia Emerald Mountain Blend ♪
Blissful microscopic can 185g 1 case (30)
♪ You don't have to carry a heavy case. Delivered to your home by ordering online ♪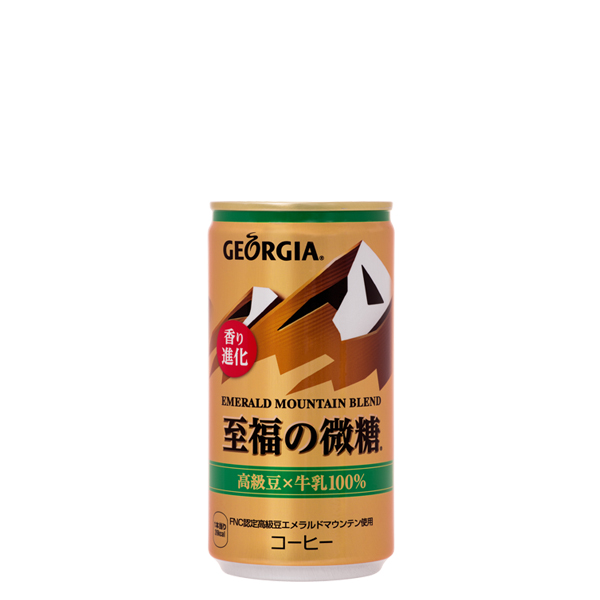 * The best balance of coffee, milk, and sweetness is kept as it is, but the rich aroma and richness of coffee ♪
Product name
Georgia Emerald Mountain Blend Birthy Fully Sugar 185g
One case
input number
30
raw materials
Milk, coffee, sugar, fragrance, emulsifying agent, casin NA, sweeteners (Aszuru Fam K, Scralose)
Nutrition
Per 100ml
Energy: 21kcal protein: 0.6g Lipid: 0.6g Carbohydrates: 3.2g Sodium: 49 mg Glycosia: 2.3g
Sell ​​by
12 months from the date of manufacture of the manufacturer
Manufacturing
Nippon Coca Cola Corporation
[Inquiries about Coca-Cola products] * Coca -Cola Customer Customer Consultation Room 9:30:00 to 17:00 (excluding Saturdays, Sundays, and holidays)
【Attention and Requests】
* Delivery from the manufacturer warehouse. (Please note that we cannot respond to cash on delivery)
* We are very careful about shipping and delivery, but please forgive that can products may be somewhat dented..
* Please note that even products sold by us cannot be included with products other than Coca -Cola..
* Packages, contents, etc. are subject to change without notice, etc..
* It may not be eligible for campaigns implemented in store sales, etc..
* Please note that we cannot accept returns for customer's convenience..
【About payment】
* The winning bid is excluding tax.. The payment amount will be the sum of the successful bid + consumption tax + the following shipping fee..
* Payment methods are credit cards, PayPay balance payment, convenience store payment, bank transfer, etc.. ( * Please note that you cannot respond to cash on delivery.)
【About shipping fee】
Nationwide
For one case
1,100 yen (tax included)
【About shipping】
* Shipping will be around 2 days after payment is confirmed.. (Excluding Saturdays, Sundays, holidays and our holidays)