【Beautiful goods】Tazaki Tazaki pearl K18 diamond necklace labello pendant
Auction ends
over
Bids
no
Current price

¥171,819

$1,682

Start price

¥171,819

$1,682

Buy-now

¥171,819

$1,682

Consumption tax
10%

not included

Seller
sakura_raunzi

+2578

Leader
—
Condition
Used
Start time
2021-06-05T19:41:42+09:00
End time
2021-06-07T12:29:59+09:00
Auto-prolongation
Turned off
Lot number
l634117971
Seller position
Tokyo
【Beautiful goods】Tazaki Tazaki pearl K18 diamond necklace labello pendant 
※ Please read before you have you buy it※
- The product explanation from the smartphone click the"See more"in the lower right
  Please be sure to see to the end of notes.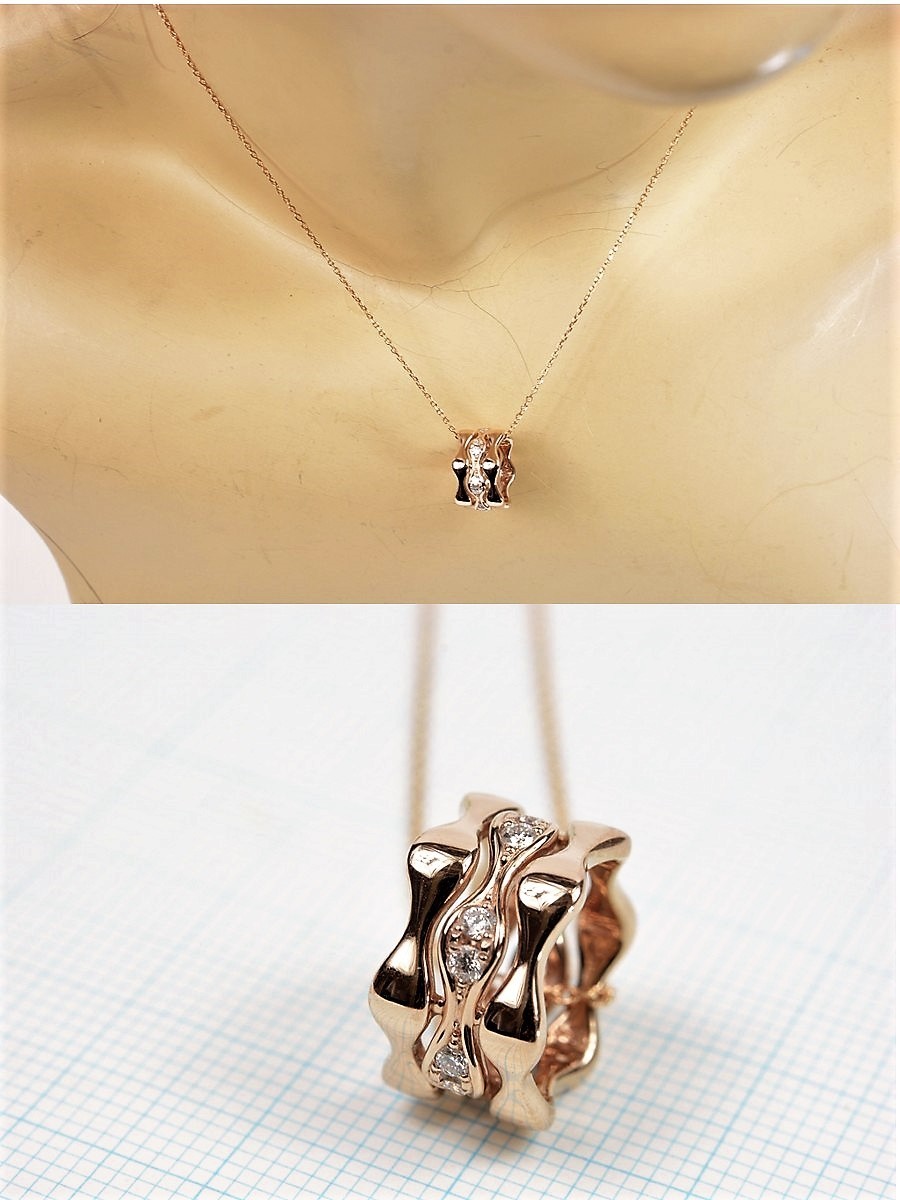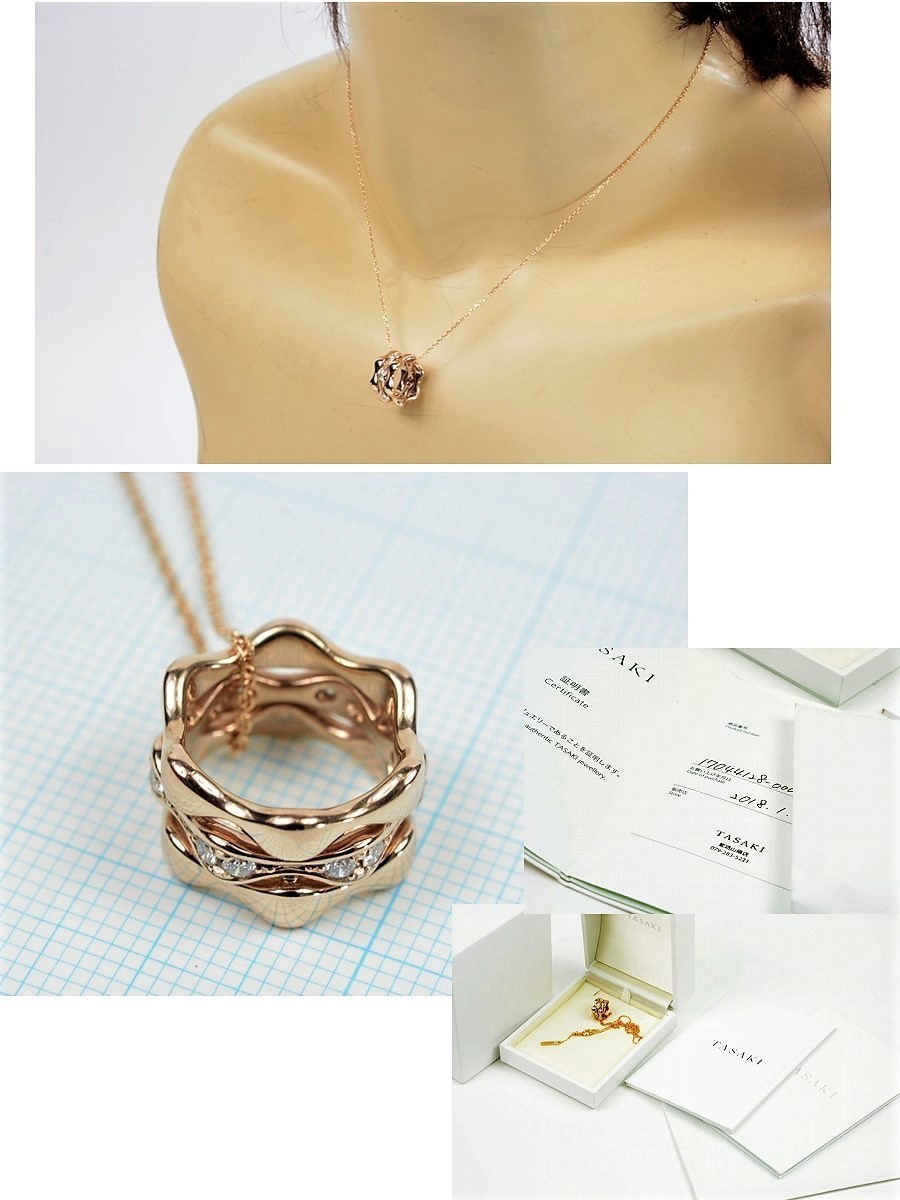 Product name
Tazaki Pearl K18 Diamond Necklace
Part number # PID-15193-18K SG
Current list price 294,800-tax included
State
A + Rank 
Because it is finished by our partner supplier
The feeling of use is not as good as new level glossy beautiful goods!
It is a very beautiful product on the whole!
★ our company commodity rank is following. refer please
(The difference in the subjectivity of how to feel each may be greatly different)
there might be an oversight. 
small scratches etc. commodity. condition is all on the screen
i can't present it, so it's very, very ...
Please refrain from those who point out to the details
Because we do not receive it at all as a reason for returned goods 
Please contact us by telephone in advance for any questions
accessories
outer box exclusive use case 2018 year regular warranty etc. photograph on thing
Material
Diamond Total approximately 0.20 ct
18K SAKURA gold
Chain
 18K SAKUA gold
(Tazaki Pearl HP quote)
Inscriptions
Brand carved seal 750 0.20
size
Pendant Top
 14mm in height × 8mm in width
Chain length All total length about 45cm
 Removable with slide ball Length adjustment free
(Tazaki Pearl HP quote)
color
depending on the environment and shooting of each PC
It may look quite different from the actual color 
Please note
K18 Pink Gold 18K SAKURA Gold
Diamond
comment
Part number # PID-15193-18K SG
Current list price 294,800-tax included
Reminiscent of plump petals
It is a fluid form design
(Tazaki Pearl HP quote)
It is a popular product that you can see in Tazaki Pearl HP
The design of sophisticated!
It is a very nice Tazaki pearl diamond necklace!
i'm sure you'll see your eyes around your neck.
The refined newness that I will feel forever from now on・・・・ 
It is a wonderful recommended gem of Tazaki pearl
How about it because it is very cheap?
Shopping Information (About notes)
★ successful bid day from 3 business days within order form. after your input. return. not when payment due date is after a successful bid 5 day within I will do
 convenience store payment is valid within 3 days on the system
 If you can not confirm within the deadline Please note that we will cancel the transaction (bad evaluation will be automatically attached)
★ payment is after the bidding successfully our shop from decision mail. after verification please (stock verification will do)
★ ★ Yahoo. other than. store. other site. sale. do therefore same day rare out of stock was when please spare
★ It becomes the dealings only on the Internet 
★ About returned goods Please see about returned goods of the store information
★ ★ In the case of cash on delivery it will be shipped after the person verification by phone Please acknowledge beforehand
★ irregular holidays therefore in a hurry in case please contact us in advance by e-mail
★ ★ commodity image is various factors from the real color. different look when there is therefore please note
No questions.