Azusa Togashi B [Non-Sale] [ Signed Jacket] ※ DVD is not included. [Bundled conclusion dispatch for the best deals]
Auction ends
9 hours
Bids
no
Current price

¥800

$8

Start price

¥800

$8

Consumption tax
0%

included

Seller
porupana

+131

Leader
—
Condition
New
Start time
2020-06-03T20:20:44+09:00
End time
2020-06-05T20:20:44+09:00
Auto-prolongation
Turned on
Lot number
q328091054
Seller position
Osaka prefecture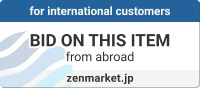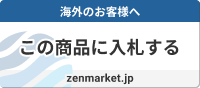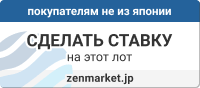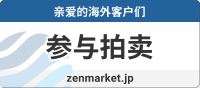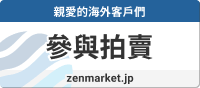 Please confirm the state with the image.
[Because it can be bundled is bulk buying deals! ]
☆ delivery fee will be as follows:.
Yes No post mailing and compensation Japan Post and tracking number
※ thickness 1cm within (A4 size or less) · 1kg within of things = 250
※ compatible products: Example DVD · books, photographs, posters, brochures, flyers, etc.
If this is not the case, it will be delivered in the basic Other Japanese postal. (Such as Yu packet 300, 350 Yu-pack)>
☆ In the case of two or more points successful bid Enclosed dispatch is possible. (It can also be the time it takes for each item individually packed)
☆ is the direction of two or more successful bid hope [noo] I correspond also.
☆ packing will be sent by packing invisible contents.
〓〓〓〓〓 Caution! ! Only hope the successful bid person who can agree that:. 〓〓〓〓〓
★ me your time to contact us for busy work, but we will respond as quickly as possible because it will your understanding and cooperation thank m (_ _) m
★ does not accept the request of the packing method.
★ discount, does not accept any services, etc.
★ because there is also a hand sale, located in the rare case of out of stock. In that case, please understand that you will contact you m (_ _) m
★ You Every effort but I will consider it as correspondence of the account refund only if that happened the status of any chance refund. Here also I would like to ask that you please bid on your note m (_ _) m (trouble prevention, is because history can be confirmed remaining both. We do not use any other purpose)
★ claims about products other than clumsiness of the exhibitor side, returned goods can not please offer a bid after an understanding because it does not accept.
★ the cost of the system usage fee, the transfer fee, etc. is the cost of cancellation at the convenience of the highest bidder becomes the responsibility of the highest bidder, and a very bad evaluation comes with [automatic].. Purchase intention is not to bid if not, please do not bid if the retaliation evaluation. It is annoying.
◆◆◆◆◆ also one sorry Those who agree not is not please refrain from the successful bid.