KSC Spare Magazine GLOCK17, 18C, 34 Contested Caes Sea Grock 17 Gas Blow Back Pistol Magazine
Auction ends
1 day
Bids
no
Current price

¥4,727

$40

Start price

¥4,727

$40

Buy-now

¥4,727

$40

Consumption tax
10%

not included

Seller
revolutjp

+31380

Condition
New
Start time
2023-01-26T16:09:41+09:00
End time
2023-02-02T16:09:41+09:00
Auto-prolongation
Turned off
Lot number
r1051808223
Seller position
Oita Prefecture
Grock 17 is an automatic pistol developed by Glock, Austria. Gas gun that reproduces such a grock, long magazine compatible with KCS G17 (Glock 17) series. 23 consecutive medium size. It is a one -piece zinc die -cast.
This is the purchase page of "KSC Spare Magazine GLOCK17, 18C, 34 consecutive fires for 34".Details of spare magazine
| | |
| --- | --- |
| Conform | KSC G17 series, G34 |
| full length | About 135mm |
| weight | Approximately 301g |
| Number of ammunition | 23 shots |
| Material | Made by zinc die cast |
Product code: [KSC071705]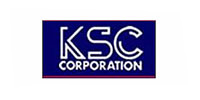 KSC was founded in Yamanashi in 1969 as an island factory. Developed as the main part of the MGC co -production meeting, it is related to mass production, but with the closing of MGC, "KSC" was the brand name in 1995 and started manufacturer activities.. Utilizing the technical experience of making model guns and air guns for 37 years since its founding in 1969, many new products were announced.. All employees continue to make novel products based on the motto of KSC, "More good products"..
please note

[Note] Product specifications and appearance are subject to change without notice from the manufacturer. Please inquire separately about the product details by e-mail. The actual color may differ slightly depending on the PC, monitor environment, etc.

[Note] yahoo shopping in on the relationship between exhibition also, there is the case that the number of stocks you are viewing is different.

[Note] We cannot change the number of purchases. Please note.

About communication

・ Please enter the necessary information in the "request for the store" to confirm the purchase contents at the time of ordering. Please note that correspondence on the bulletin board is not possible. (On the system, we will "evaluate" to all purchasers. "Evaluation not required" can not be received. )

About payment and shipping

・ The total amount including the shipping cost (usually 660 yen (tax included) (tax included), Okinawa and other remote islands 1320 yen (tax included)) is a credit card, bank transfer (prepayment), and Japan Post Bank (transfer / prepayment).Please pay.

・ Banner is displayed for products that can respond to mail service. Please select "mail service" for the delivery method on the order screen.

About shipping, response

・ If you purchase a business day by 12:00 am, you will be shipped on the same day. Please note that we will not ship Saturdays, Sundays, public holidays, New Year holidays, or Obon.